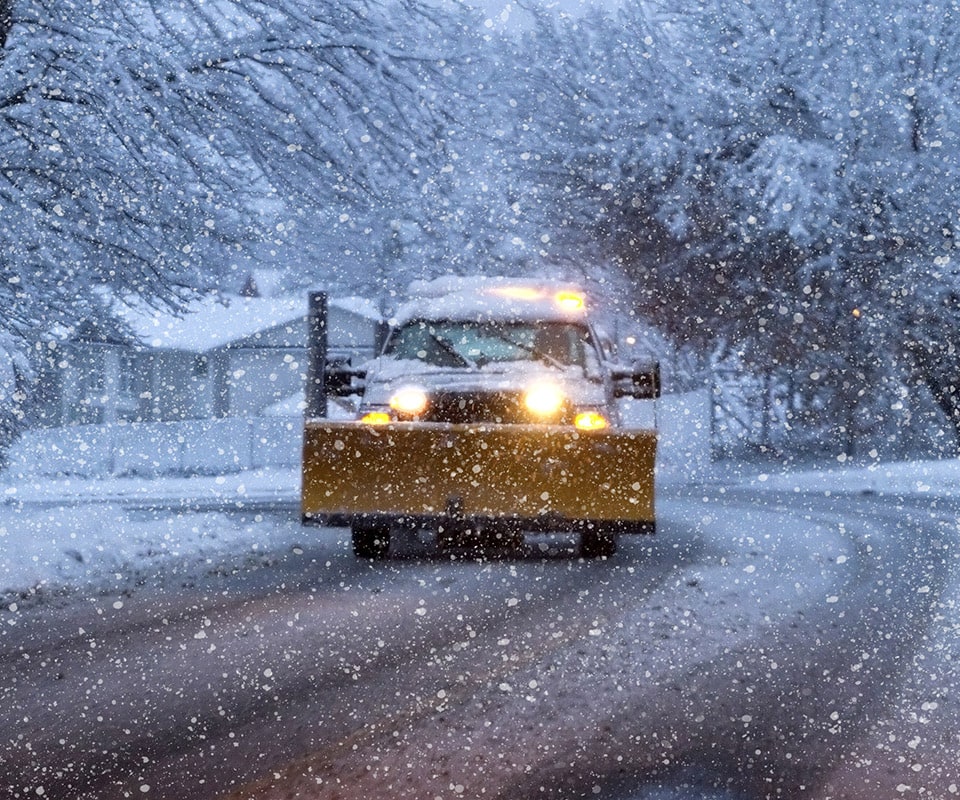 Getting up in the dark to clear snow and ice at your business or other public facility is not just a chore, but it also takes time away from more important activities.
It can also add significant overhead costs from labor and equipment. Instead, choose snow removal services by Hiester, and let us take care of what winter sends your way.
Yes, I want a Free Estimate
Why Choose Hiester Construction for Snow Removal Services?
There are many snow removal companies in the area, but here are some important things that make us the best in the region.
Automatic or On-Call Service
The easiest way to handle your snow removal is to let us assess your property in summer or fall and set up automatic visits. But you can also call us if you need quick-response service.
Reliable Service
When flakes or sleet fall, we'll be there. You'll be able to count on having your parking areas, walkways and steps clear and safe every time.
Customized Service
No one-size-fits-all service here! Whether you have a single walk and set of steps to be cleared or a huge parking lot that has to be plowed and salted, we can customize our snow removal services to meet your exact needs.
High Quality Service
We're as focused on quality when it comes to snow removal services as we are in other areas of our business. We provide you the same level of service we would want for our facility.
Getting Started with Snow Removal Service
Improving your home is an easy process that starts with a simple form or phone call.
Get in Touch

Fill out this brief form or call us at 815-235-7766 and we'll schedule a visit to your project site at a time that's convenient for you.

Get a Quote

After going over your needs and goals with you, we'll give you a detailed quote.

Focus on Your Own Work

We'll take care of fighting with winter weather while you focus on staying warm.
Get in Touch and Get Clean, Safe Spaces
Ready to get started? Give us a call at 815-235-7766 or fill out the form below, and we'll arrange a site visit so we can get you a free estimate.