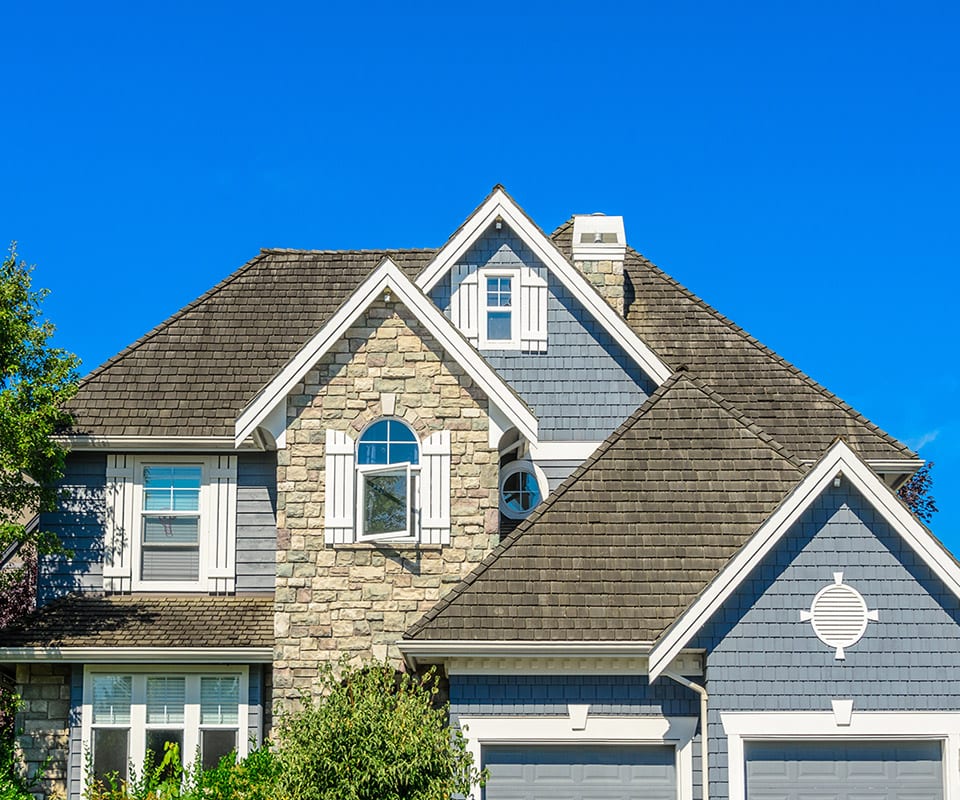 Looking for a remodeling contractor or roofing company? With the region's best roofers and construction tradesmen, we make sure your home or business is in great shape for years to come.
We will be here tomorrow to stand behind what we do today.
Yes, I want a Free Estimate
Why Hiester Construction?
When you're choosing a remodeler or roofing company, there are many able contractors in the area. But here are some important things that set us apart.
Extensive Project Experience
We've been Northwest Illinois' leading roofing company and remodeler for 25 years, and know how to make sure every project goes smoothly and is done right.
Unmatched Skill
All our crew members have extensive experience (20 years or more is common) and are certified by Certainteed and as Master Shingle Applicators.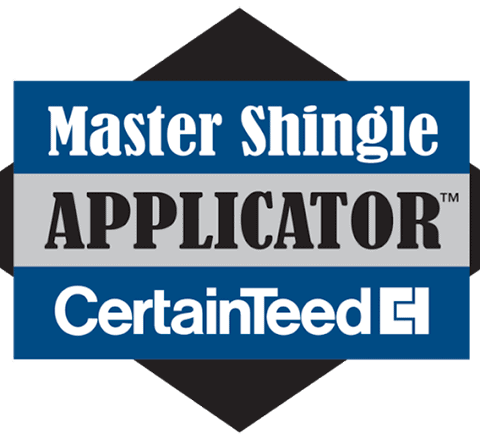 Workmanship Warrantied for up to 25 Years
We stand behind all our work for at least 5 years, and warranties of up to 25 years are available.
Ironclad Product Warranties
Because of our certifications, we are able to offer Certainteed's unequaled 5-Star Lifetime Warranty, and all the products we install are guaranteed for decades or for life.
A Clean Worksite Throughout the Project
Our Equipter machine collects removed shingles and waste at the rooftop level. We carefully control debris on all projects to keep your home, yard, and landscaping clean the whole time we're working onsite.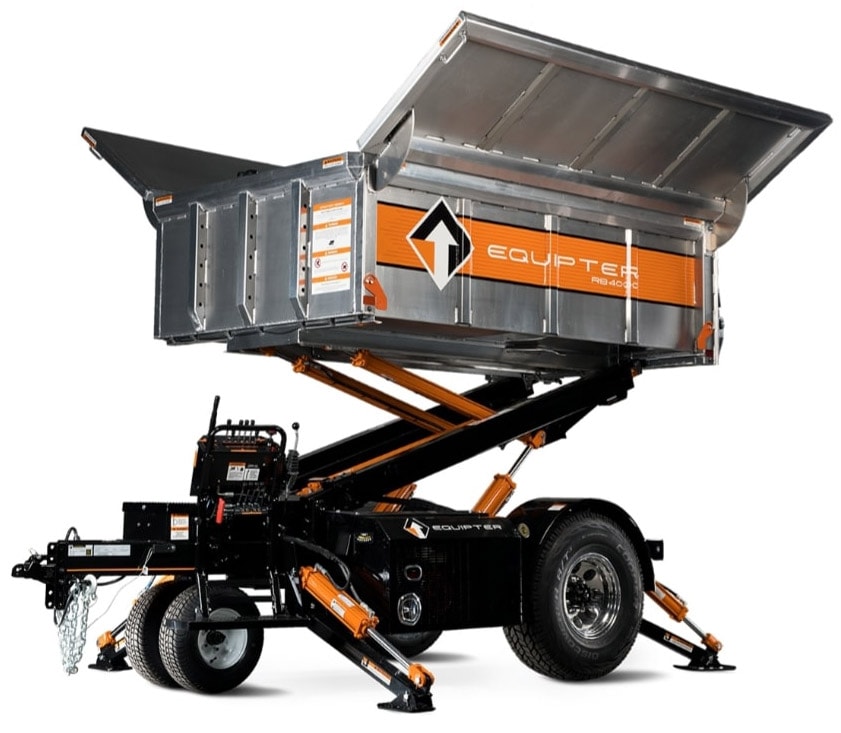 Roofing & Gutters
We're the best roofing company in the region, with master-level crews installing durable products with lifetime warranties. We also install seamless gutters.
Windows
Windows from Andersen, Norandex, Pella, or Polaris will increase the value of your home and save you money on utilities. Your home will be brighter and more beautiful, too!
Bathrooms
Get a bathroom that's a relaxing oasis and looks just the way you want it. Fixtures from BCI, made right here in Illinois, are highly durable and come in colors and patterns you'll love.
Snow Removal
Don't worry about winter, we'll keep your walks, steps and parking areas safe and clean with professional snow removal.
Getting Started on Your Project
Improving your home is an easy process that starts with a simple form or phone call.
Get in Touch

Fill out this brief form or call us at 815-235-7766 and we'll schedule a visit to your project site at a time that's convenient for you.

Get a Free Quote

After going over your needs and goals with you, we'll give you a detailed quote.

Get the Work Done

You don't like project delays, and neither do we. We'll order your materials, begin work as soon as possible, and deliver a great finished product.

Sit Back and Relax

Once we're done, you can rest easy because our work is not only top quality, it's backed by transferable warranties that last for decades or for life.
Testimonials
Excellent work and they cleaned everything up daily. They even raked my leftover leaves from last fall. Got job done earlier than expected and crew was super friendly. Very pleased overall. Thank you Hiester Construction! Lisa Kerr
Professionalism, Punctuality, Quality, Value. They did great! Worked fast and efficiently. Cleaned up every part of the mess, which a lot of contractors don't do. Went well beyond what they were hired for, highly recommend! Nicole Haight
Professionalism, Responsiveness. Met these guys at Stateline Expo. Wish I would have known about them for my roof. Top notch. My parents will be calling them out! Jessica Cimarrusti
Punctuality, Quality, Responsiveness, Value. Live in Apple River and Bob came out quickly to look at and do some roof repair work! Very professional and polite! Very reasonable! Would highly recommend. Ray Strekal
Had them replace my hail damaged roof and they made some much needed repairs to previous roofers' poor design and they added a sky light to add a lot of natural light into the house. Great work, fast service, on-time completion. Travis Ames
Terrific company! Great customer service, great quality and great people! I highly recommend Hiester Construction! John Anglis
Great snow removal! Barb Padfield
Professionalism, Quality, Value. Had a problem with my roof, called a lot of companies and Hiester construction answered right away, came out and looked at my roof and told me what was going on with the roof. The roof wasn't the problem. They didn't even charge me for coming out and they are so friendly. If I ever have any problems again they will be the only ones I will call. Thank You. Jenn Torres
Had them replace my main house roof after storm damage. Bob responded quickly and assisted in helping with insurance company adjuster and provided written proposal. Installation crew arrived on time, worked diligently, and were professional. Excellent job of cleanup. Working in the home service industry for over 30 years, I know what good customer service looks like and they provided it very well. In my experience this is a rarity in the roofing industry. Would highly recommend them to family and friends. Jason Rowland
Hiester did a great job, cleaned up afterwards and got the job done quickly. Erica Williams
Professionalism, Punctuality, Quality, Responsiveness, Value. They replaced my hail damaged roof on my house and garage in just two days. It looks great. Everything was cleaned up when they were done. We are very happy with their work. Jim Rosenkrans
I'm very happy with my new garage roof! Didn't take long to get scheduled and the work was done in the same day! Friendly employees, protected my plants and cleaned up the yard nicely. When we are ready to do our house roof in a couple of years, we will be calling them! Amy Patch Smith
For our new roof we called Hiester Construction. Richard Dolan, sales manager, and Bob Hiester, the man himself, spent over 2 hours working with us to determine what was best for our roof project. One important factor in choosing Hiester is the fact that they are a CertainTeed Select ShingleMaster certified installer. Our roof work was done on 05/27/2020. The relentless dedication by the crew to complete a roof tear off and replacement in 13 hours with 1 hour cleanup deserves praise and appreciation. Roofing is very hard, labor intensive work. We are very happy with our roof and would highly recommend Hiester Construction. George & SueAnn McCarty
Hiester has replaced our roof twice due to wind and hail damage. Both times they were efficient and did a great job. Also, our deck needed to be stained this time as the hail made dents in it. It was beautifully finished and I'm still amazed that the staining only took 1 day! Terri Holland
Bob and his crew did a great job on our new roof.They protected all of our landscaping and cleaned up the property before they left. Still amazed they did it all in one day. I would highly recommend Hiester construction. Curt S Loghry
They were thorough, quick, and clean. Highly recommend! My roof and gutters look great! Nicole Raisbeck
Hiester did our Lake Carroll home last summer. They cleaned up after each day! Awesome and polite crew!! Roof and gutters are awesome! Maryann Buettner
Due to wind damage we needed roof repair, so we contacted Hiester Construction for help. Bob and his company responded very quickly and assisted in helping us with our insurance company adjuster and provided a written proposal. From start to finish their service was amazing. His installation crew arrived on time, worked very diligently and was very professional in replacing our entire roof and guttering. Excellent job of cleanup as well. WOULD HIGHLY RECOMMEND. Paul & Kay Schultz
Hiester is very reliable, very reasonable in pricing. Staff is very helpful and friendly! I would recommend them to everyone I know. Sarah Gee
Service: Roof installation

Bob and his crew knocked it out of the park, Very, very professional. Top notch job, highly recommended.You will not be disappointed.

Chris Karalis
Service: Roof installation

Have never been more satisfied with a service from start to finish. Great company!

Beth Burker
Professionalism, Quality. Snow and ice removal was the best!!! Rick Pontnack
We had a tree limb fall on our garage roof, punching a couple of holes into the roof. The roof was in bad shape and really needed to be replaced, so this hastened the project along significantly. The guys were great, working in some of the hottest temps we've had this summer. They did a great job and the roof looks fantastic. I would highly recommend Hiester Construction for any roofing jobs you may be planning. They were prompt, reasonable and didn't leave a mess for us to clean up.FANTASTIC JOB!!!!!! Jeannine F., German Valley, IL
Ready to Start? Get in Touch Today
Whether you need help from a top quality roofing company, a beautiful new bathroom, or siding that will protect your home for decades, we're ready to give you a FREE estimate you're sure to like.
Give us a call at 815-235-7766 or fill out the form below, and we'll arrange a site visit so we can get you a quote.